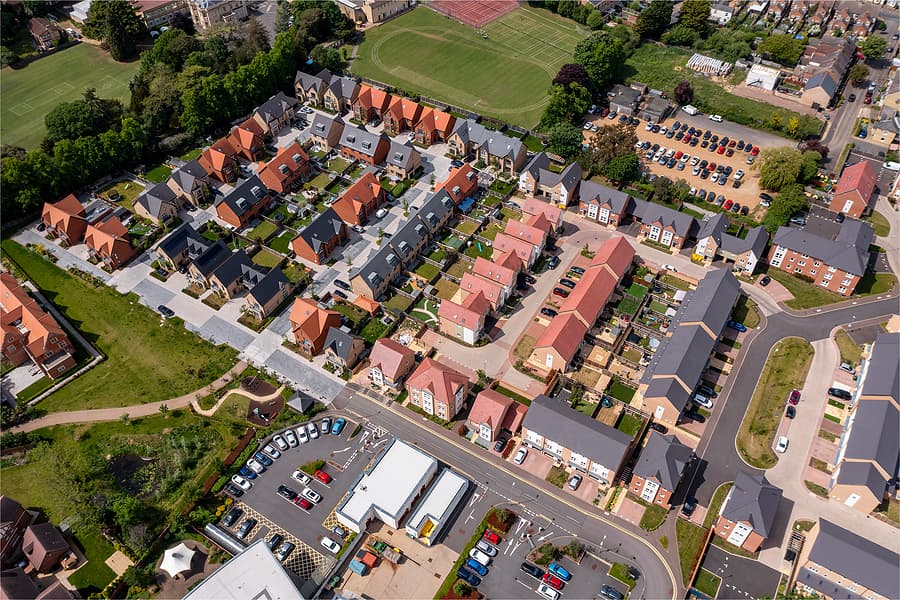 The property market has been through a period of unprecedented growth, with average house prices rising by nearly 16% in just a year. However, there are fears that downward pressure on the markets will now come into play, depressing prices by as much as 10%, the Property Industry Eye (PIE) reports.
The cost-of-living crisis, and hikes in interest rates which mean that average mortgage repayments are rising steeply, are expected to contribute to a fall in house prices over the coming months. According to PIE, the average fixed-rate five-year mortgage is now at a 12 year high of 6%.
The mini-budget announced by Kwasi Kwarteng has led to volatility in the financial markets, which is expected to result in further interest rate rises next month. For London borrowers, the effects of mortgage rate increases are felt more acutely, because the premium on London house prices means that repayments are usually steeper than in the rest of the UK.
The changing picture may favour first time buyers who have enough for a deposit saved. Firstly, the market is already less competitive and sellers are willing to accept lower offers. If, as is widely predicted, prices continue to fall further, more first-time buyers will be able to enter the property market.
Secondly, the Chancellor announced a permanent cut in stamp duty as part of his mini-budget. This means that on homes worth less than £425,000, no stamp duty will apply for first time buyers, raised from a previous threshold of £250,000. On homes worth between £425,000 and £625,000, stamp duty will now be 10%.
Iain McKenzie, CEO of The Guild of Property Professionals, said: "Homebuyers are still coming to terms with the sudden leap in fixed-rate mortgages, and it will be some time before we see the full impact."
He added: "Many prospective buyers are rushing purchases through before their approved deal runs out, while others are seeing their hopes of buying fade before their eyes. The cooling in house prices seen in these figures is caused by the wider cost-of-living crisis, with energy bills at all-time highs, and inflation hurting many households."
"The government's new stamp duty changes will be enticing to first-time buyers on the surface, however, being able to take advantage of the change will largely depend on whether they can secure a mortgage deal."
McKenzie went on to point out that the ongoing imbalance between supply and demand in the property market is likely to prevent a severe downturn in prices, as the number of buyers continues to outstrip the number of sellers.
The market is currently in a much stronger position than it was at the time of the financial crisis of 2008/9, partly because since then lending criteria has been tightened up considerably. The weak pound is also attracting higher volumes of overseas investment, particularly in the luxury London market.
Overall, some inevitable dip in prices is to be expected, but once the turbulence of the budget announcement has passed, and inflation becomes under control, the outlook is for a more positive picture towards the start of 2023.
If you are seeking property surveying in Richmond, please get in touch today.